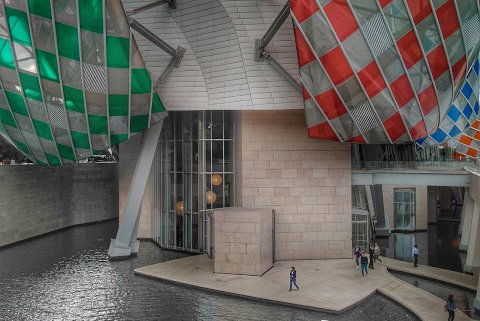 "We'll see if MOOCs bring about the democratisation of education or just the mass consumerisation of good lecturing." — @gpetriglieri
If you are exploring the emerging trends in learning, you have not missed the emergence of MOOCs these days.
"A MOOC is not a substitute for a campus college experience. The question is if everyone needs 4 years of that. — @DaphneKoller" — @marciamarcia
Experimenting some learning ways
Jay Cross wrote a post that shared his experience on a MOOC as he participated in a course on complexity from the Santa Fé Institute:
"You want to understand what's right and what's wrong about the variety of activities people are calling MOOCs, just take some. JFDI."
Like Jay Cross, I've also experienced some online course:
I have also dived into some online resources:
The jobs-to-be-done of MOOCs
But what are the jobs-to-be-done of MOOCs? Here's another interesting insight:
"So are MOOCs a fad ? Not at all. First because they actually meet some needs. Not needs related to the reinvention of the learning models by a social imperative of making knowledge accessible by anyone. It's not a way to improve the performance of the existing model but addresses social responsibility challenges." —  Bertrand Duperrin

Morten T. Hansen also explained how executive education is riping for online disruption:
"In other words, they deploy a hybrid, mixing lectures with some interaction. And this hybrid can be lifted into online education, which is already happening: you listen to a lecture online, and then you discuss a case with a group of students and guided by an instructor in small groups in your own location (no need to travel for everyone to be in the same room).
At some point, it will overwhelm executive educators in companies and business schools. The question is when, not whether, it will happen."
Other people think that MOOCs are also useful for research:

"Thanks to Coursera and the online learning explosion, we have the opportunity to reach many more students than would be possible at one university or even one country. There are students everywhere who could use this as a stepping stone to a career in a field that is going to change the world as we know it. Who wouldn't want to be a part of that?" —  Ray Kurzweil
But is there really something new under the sun? Here is the take of the ParisTech Review:
"In short, there is a virtual curriculum built locally with "bricks" selected from an essentially Anglo-Saxon global catalogue."

"Changing the face of the world?

The societal objective of MOOCs is a worthy cause, viz., democratising access to high level university education. Seen from this angle, it is simply a digital extension of older projects such as the Britain's Open University (1970) or France's Université populaire (1963)."
What about other smart & modern ways of learning?
I am not the only one who asks this question. Here are some observations:
"FOOCs — Better than MOOCs for business. Facilitated, optimized, online, collaboratories. I'm studying this phenomenon closely." —  @jaycross
If you are exploring emerging trends in learning as I do, you will also notice that MOOCs are just a way among other ways of learning. Jane Hart creates a great visual that she called: "The Comet's Tail of Workplace Learning Trends." So in a galaxy of learning ways, go beyond MOOCs!
With emerging technologies and social tools are one of the powerful tools among others for enabling continuous, collective learning and sense-making. As Donald Clark wrote down:
"Social media is a form of genuine communication and informal learning, which is how most of us learn most of the time. It's the hokey-cokey, I'm in, I'm out and I shake it all about!"
Donald Clark takes for instance Youtube and hyperlinks as profound disruptors for the MOOP (Massive Open Online Pedagogy).
What about Mentored Open Online Conversations?
There is an interesting post by Sahana Chattopadhyay on "11 differences between a MOOC and an Online Course". Her useful post made me react in sharing with her and other learning pals the brilliant post of Anne Marie McEwan. She said that the acronym MOOCs can stand for something much more useful and meaningful than the widespread sense of the acronym MOOC.
"MOOCs move on?

What the MOOC explosion says to me is that despite our lack of time, we are using social technologies to educate ourselves. And this of course is good news.

But I think the real opportunity for self-driven learning is in the 'C' bit of MOOC, 'c' for conversation and connecting as well as courses. It is also in the 'M' bit. My vision is for Mentored Open Online Conversations supported by mentors, coaches, facilitators and — most importantly — each other."

"This is why I think that social network technologies are so full of possibility for Mentored Open Online Conversations — it is a practical, timely, socially-engaging, supportive, reassuring and challenging way to learn. And it is all possible."
So which smart and modern ways of learning do you use and develop over time?
Enjoying my posts?
Get in touch to discover how we can work together.
https://rotanaty.com/wp-content/uploads/2016/02/1.jpeg
640
480
Rotana Ty
https://rotanaty.com/wp-content/uploads/2018/08/Rotana-Ty-Logo.png
Rotana Ty
2016-02-20 09:49:00
2020-07-25 08:19:46
Learning For All