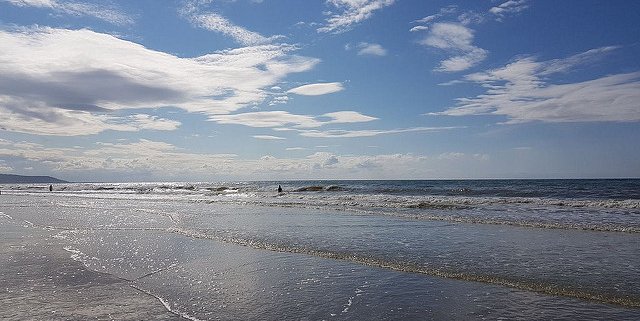 "Every day is a school day. Business leaders and their teams must be willing to learn something new every day. Engaged teams should always be looking for new, relevant knowledge and information, and make the time to do so." — Tim Hughes, CEO and co-founder of Digital Leadership Associates, in this interview.
I would say it does apply to anyone. Learning something new every day helps me to grow and thrive now and in the future. Whether in a project, on my own, in a conversation, in an offline or online community.
Every day I want to learn something new. It is not necessary work-related. It is most of the time something of interest or fun. It could be learning more about a city, a new lifeplace, a new exhibition or a new artefact. I do so for being inspired and nurturing my curiosity.
I do learn something new every day because I have a personalized modern learning mindset, skillset and toolset of analog and digital tools. In that way, I can keep-up fast and easily with my industry, profession and interests on a continuous basis.
I use daily for instance:
Feedly to dive into blog posts of people that I find interesting. Then, I can engage via Twitter  / in person by sharing and commenting on their contents.
I subscribe to podcasts to hear them. I track art – technological – scientific exhibitions where I want to go. It is also a way to track what's happening in topics of interests such workplace learning, self-efficacy, work and learning futures, news on fun food, artful, professional and technological places to explore in Paris, community management, curious creatives.
Twitter lists / Tweetdeck – mines created publicly and privately as well as those from interesting people – to dive deep. What is interesting for people and organizations in a specific industry or topic, from a specific country or from a specific community.
Youtube channels or playlists to keep up with game changing ideas and initiatives. Last but not least, I read few slow journalism prints for going slow and deep on a topic.
In a nutshell, I use textual, visual and audio formats to learn something new every day. I go with the knowledge flows. The intent is to celebrate and document my daily learnings. It is also a way to reuse my learning when it will be timely to do so. On my own. On a collaborative project. In a future conversation. In an online or offline community.
How about yourself? How do you learn something new every day? Why are you doing so?
Enjoying my posts?
Get in touch to discover how we can work together.
https://rotanaty.com/wp-content/uploads/2018/02/26606119108_bf00dfefd6_z.jpg
480
640
Rotana Ty
https://rotanaty.com/wp-content/uploads/2018/08/Rotana-Ty-Logo.png
Rotana Ty
2018-02-25 15:14:00
2019-12-14 10:33:07
Learning Something New Every Day