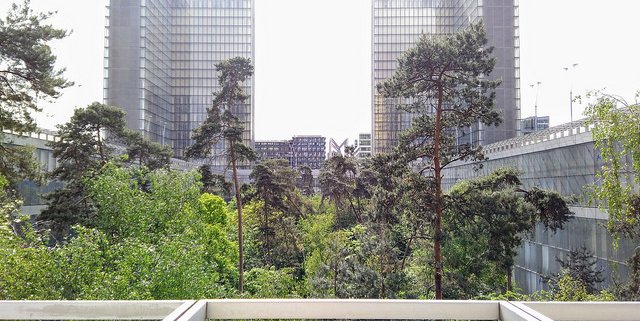 "I don't think learning is defined by a building or a certificate. It's defined by a posture, a mindset & actions taken." — Seth Godin
This a point of view that I share as well:
For contributing to collective intelligence, you need to learn on your own first. How do you grow and learn? How do you cultivate your curiosity and self-directed learning? As Jon Husband wrote:
"There just isn't any choice other than continuous learning because ongoing change—permanent whitewater—is our only remaining constant."

So how do you learn faster, better from each other, and on your own? Are you curating smart networks? Gideon Rosenblatt said:
"The way we curate our connections shapes our networks in ways that affect their health and effectiveness."
I think of learning a continuous learning activity. It is about going beyond online courses and classroom training, right? As shared below:
"MOOCs move on?

What the MOOC explosion says to me is that despite our lack of time, we are using social technologies to educate ourselves. And this of course is good news.

But I think the real opportunity for self-driven learning is in the 'C' bit of MOOC, 'c' for conversation and connecting as well as courses. It is also in the 'M' bit. My vision is for Mentored Open Online Conversations supported by mentors, coaches, facilitators and — most importantly — each other."

"This is why I think that social network technologies are so full of possibility for Mentored Open Online Conversations — it is a practical, timely, socially-engaging, supportive, reassuring and challenging way to learn. And it is all possible." — Anne Marie Rattray
How do you learn and experiment continuously?
Enjoying my posts?
Get in touch to discover how we can work together.
https://rotanaty.com/wp-content/uploads/2018/03/39955054140_00e577c172_z.jpg
480
640
Rotana Ty
https://rotanaty.com/wp-content/uploads/2018/08/Rotana-Ty-Logo.png
Rotana Ty
2018-03-09 16:10:00
2020-03-15 10:54:23
What Does Learning Mean to You?