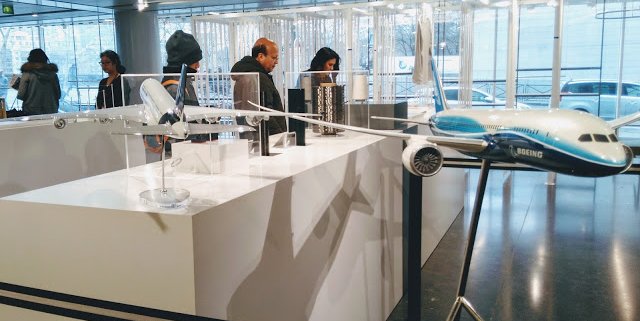 On Reflecting
"Be it alone or with peers, reflection is our professional daydream time; the stillness needed to put the pieces together, to expel the nonsense and make sense of what and why we do what we do – its part of the learning equation.

We likely do this already in small doses but I've yet to see any organization encouraging this as part of the work process. However I find it ironic in that our workplaces, the organization, are routinely compared to a living organisms, and as such, all living things requires sleep in the cycle of life to function properly, to learn. So too then one could argue that an organization should encourage reflection as part of the cycle of work. It just can't function properly without it." — @britz
 To me this blog is my way to have my professional and personal daydream time.
With strong professional ties and friends, I have also reflected over private and public Twitter exchanges, in person meetings or cafés, regular Skype / Appear.in / Zoom calls on shared professional and personal interests – from work and health futures, learning innovation to arts and cities, sports and music.
Since February 2018, I have also participated to Co-Lab du Savoir: an online open space on Knowledge Management and Collective Intelligence. This a private online community facilitated by @collabdusavoir @Joel_Muzard #KMers. We have for instance reflected together through Zoom video call and the usages of a mindmap tool on topics such as: the focus on human at the heart of organizations, the comparison between in person collaborative circles and online ones, ethics and approaches in organizational design.
Doing projects are also another way to reflect, ideate live together for designing and experimenting the possibilities.
On Third Places
"To me, it's all about informal & personalised learning, openness and generosity, networks and community – throw in some food, coffee or wine – and some unique learning experience then watch the connections and fun unfold.

As my work as an independent consultant means that I spend long hours alone working from home, Third Place was going to be my 'outlet' to meet up with people from all industries, roles and business who have an interest and a passion for learning can come together to chat, network, socialise, co-work and learn together."

"(…) As of this year, we have 481 members and have had 131 events in Melbourne, Newcastle, Brisbane and Sydney. We even had online meetups through Google Hangouts." — @ActivateLearn
Well, I intend to explore again third places in Paris, France. Coworking spaces I don't know yet are under my radar such as WeWork Lafayette, where I'll be tomorrow to meet an organization in their ecosystem for exploring the possibilities in workplace learning.
I also keen to explore other artful lifesplaces such as Galeries Lafayette Foundation.

Photos shot by Rotana Ty at Lafayette Anticipations Foundation, Paris, France
I also visited again the Japanese Culture House of Paris for their exhibition Uniqlo x Toray.

Photos shot by Rotana Ty at the Japanese House Culture of Paris, France.
I enjoy learning something new daily / weekly, getting inspirations and going to exhibitions. And as I wrote:
What matters to me is the curiosity I have and develop for emerging technologies, their usages, the emerging mindsets, behaviours and skillset for co-creating, collaborating and cooperating and learning in our augmented and automated world. From 2017 to today, I went to much more lifeplaces, exhibitions, fairs and conferences and dive deep into online resources related to machine learning, robots, automation and work futures.
On Meta Plan
"On the contrary, we can be certain that any attempt to develop an 'official future' will fail. Instead we should focus on the behaviors that will allow people to remain constant learners, and the other skills that make people curious, creative, and connected, and then business leaders should work to make the business a context in which those human characteristics are more likely to be expressed, and then applied. That's more of a meta plan, however, which accepts the need for agility, flexibility, and the unknowability of the future before us." — @stoweboyd
Enjoying my posts?
Get in touch to discover how we can work together.
https://rotanaty.com/wp-content/uploads/2018/03/IMG_20180322_154251.jpg
524
640
Rotana Ty
https://rotanaty.com/wp-content/uploads/2018/08/Rotana-Ty-Logo.png
Rotana Ty
2018-03-21 08:23:00
2019-02-19 08:09:57
On Reflecting, Third Place & Meta Plan