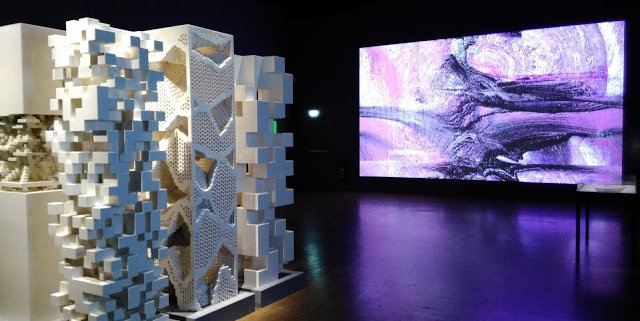 On Reclaiming our Humanity
"My narrative is that we have the power to do things things differently. We can reclaim our humanity, to equip ourselves with the knowledge and personal capabilities to confront toxic workplaces and working practices. We can get together, share your experiences of how to avoid or overcome work stress and burn out. Learn from others and let them have the opportunity of learning from you. As John says, this is worth the struggle. He points out that people who gather around a narrative build deep trust together.

And if you are too exhausted, are you able to just show up and be with others until you feel able to contribute actively?

In conclusion, I pass on to you what my dad used to tell me: Illegitimi Non Carborundum." — @smartco
How do you reclaim your humanity?
Here are few curated blog posts I wrote that may inspire you:
On Embracing Complexity, Our Time & Futures
The Institute For Desirable Futures is "a non-profit organization whose mission in to rehabilitate the long-term in present decisions and to inspire the public debate of desirable futures. Laboratory, factory and workshop for ideas, the IDF defines itself as a shared and hybrid space of reflexion, experimentation and creation where everybody in his/her field of activity will be able to find tools and resources to reinvent" as put on the about of their page.
As I have this foresight institute on my radar, I have discovered their visual thinking tool 'Post-R' via Twitter:
"Ready for an educational trip on the state of the world? The Post-R tool allows being aware of the great challenges and their interdependencies in a playful and synthetic way. For #learning and #understanding! #education #pedagogy http://futurs-souhaitables.org/post-r"
Translated from this tweet in French.
I intend to play with that pedagogical tool one topic at a time. Pretty good for getting knowledge and developing deep thoughts on Sustainable Development Goals, right? Then how do we contribute to one of them?
"Future is elsewhere. I go where I am. Though, I am not there yet." ― @Clara_Gaymard
Enjoying my posts?
Get in touch to discover how we can work together.
https://rotanaty.com/wp-content/uploads/2018/10/IMG_20180809_115401.jpg
480
640
Rotana Ty
https://rotanaty.com/wp-content/uploads/2018/08/Rotana-Ty-Logo.png
Rotana Ty
2018-10-31 06:07:36
2018-11-18 14:22:43
On Humanity, Our Time & Futures