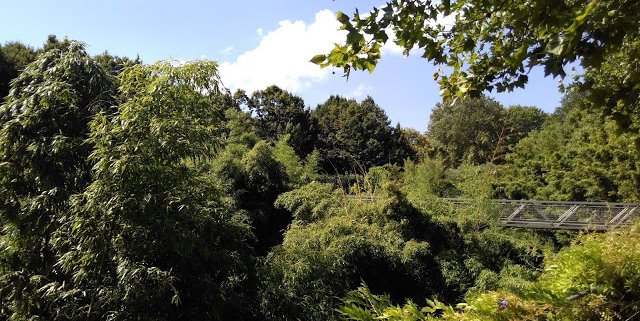 On Immersive Media & Storytelling
"More and more student creators want to start their own businesses or combine their creativity with business acumen. We want to grow further there." says Vladan Nikolic, the New Dean of Media Studies @TheNewSchool
Learning how to use immersive media as a storytelling tool nurtures that.
What if we could also learn that without going to the New School? 
Well, we can learn the art of storytelling process at Pixar via this online course on Khan Academy. I am looking forward to diving into it.
On Replenishing Ourselves
Here are the notes I took from the short Pinkcast of Daniel Pink on the value and ways to take breaks:
1. Something beats nothing: take a break even 5 min. Better than nothing.
2. Moving beats stationary. Get movements instead of staying in your seat.
3. Social beats solo. Breaks with people are more restorative than breaks on our own.
4. Outside beats inside. Nature: go there rather than staying in the building.
5. Fully detached beats semi-attached. Talk about other things than work. Don't bring work documents, devices and apps for that.
"Go outside for a walk with someone you like, talk about something other than work. Leave your phone behind."
On Experiences & Work
"If you know you are going to fail, then fail gloriously."

"It's important to travel and move and have a continual set of experiences so you've got more to feed back into your work. For me, it's a natural thing." — Cate Blanchett
How do you bounce back from setbacks?
Enjoying my posts?
Get in touch to discover how we can work together.
https://rotanaty.com/wp-content/uploads/2016/02/IMG_20180718_115415.jpg
480
640
Rotana Ty
https://rotanaty.com/wp-content/uploads/2018/08/Rotana-Ty-Logo.png
Rotana Ty
2018-10-31 05:45:53
2018-12-02 09:22:47
On Storytelling, Restoring & Experiencing