Time to review the year. One way of doing so is to collect and order 59 blog posts I published. Curated and written. Putting the content below into a word cloud generator shows me the occurence of those words. So looks like I have focused in 2019 on:
Learning / Work
Management / Community / Leading
Agile / Program
You?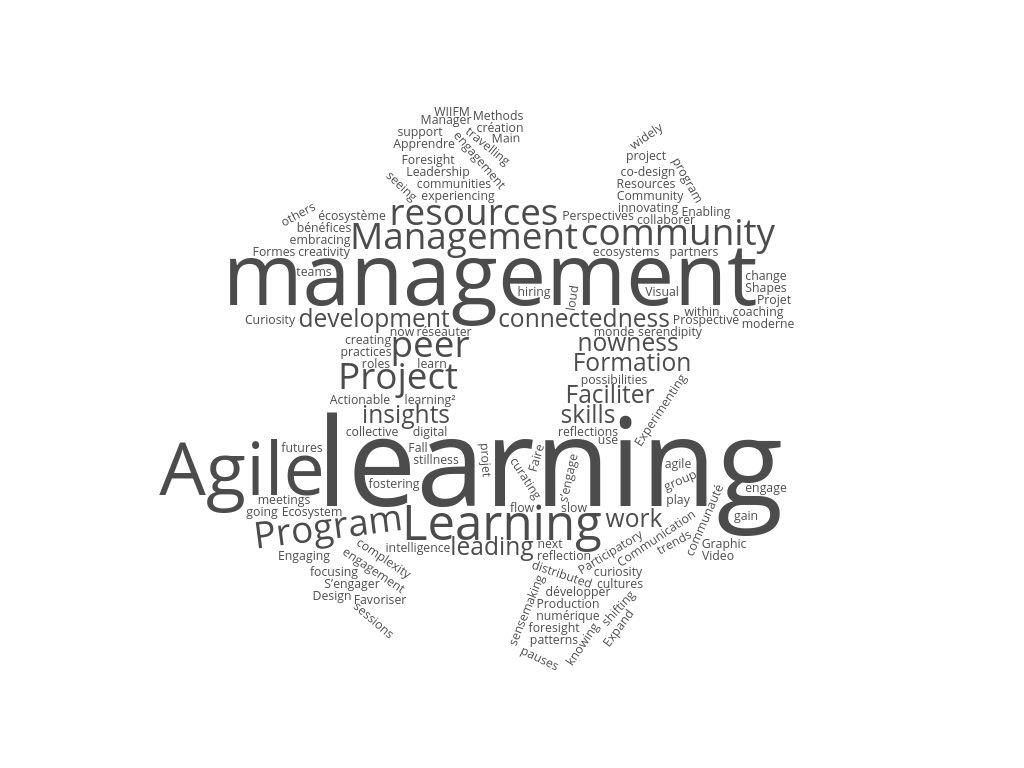 Learning and working out loud, reflections, resources
March
April
July
November
Agile project management
January
Cube School – Agile Project Management Program: WIIFM?
Cube School – Formation 'Chef de projet agile': bénéfices?
Cube School — Formation Chef de Projet Agile, vue par son écosystème
Cube School — Agile Project Management Program by the Ecosystem
February
On Participatory Video Production
Prospective sur la création numérique
Foresight on digital creativity
March

Agile Project Management Program: Experimenting Main Methods
April
On Visual Communication & Graphic Design
July 
October
Apprendre à collaborer et à réseauter
Learning Newsletter
January
How do you gain insights and learn?
Community management is management
February
On collective learning and intelligence
On going slow and with the flow
On skills development and distributed teams
March
Expand your possibilities through resources
April
On community management and coaching
June
On seeing patterns before others do
On embracing not knowing and complexity
In which ecosystems do you engage?
Actionable insights from my learning partners
July
Perspectives on learning and hiring 
August
On working, learning and leading
On roles to play, and communities
September
On work cultures and practices
On community management and support
On creating resources, curating and sensemaking
October
On stillness and skills development
On learning and working widely
November
December
Faire des pauses et se développer
---
Another way to review the year is data visualization of my actions.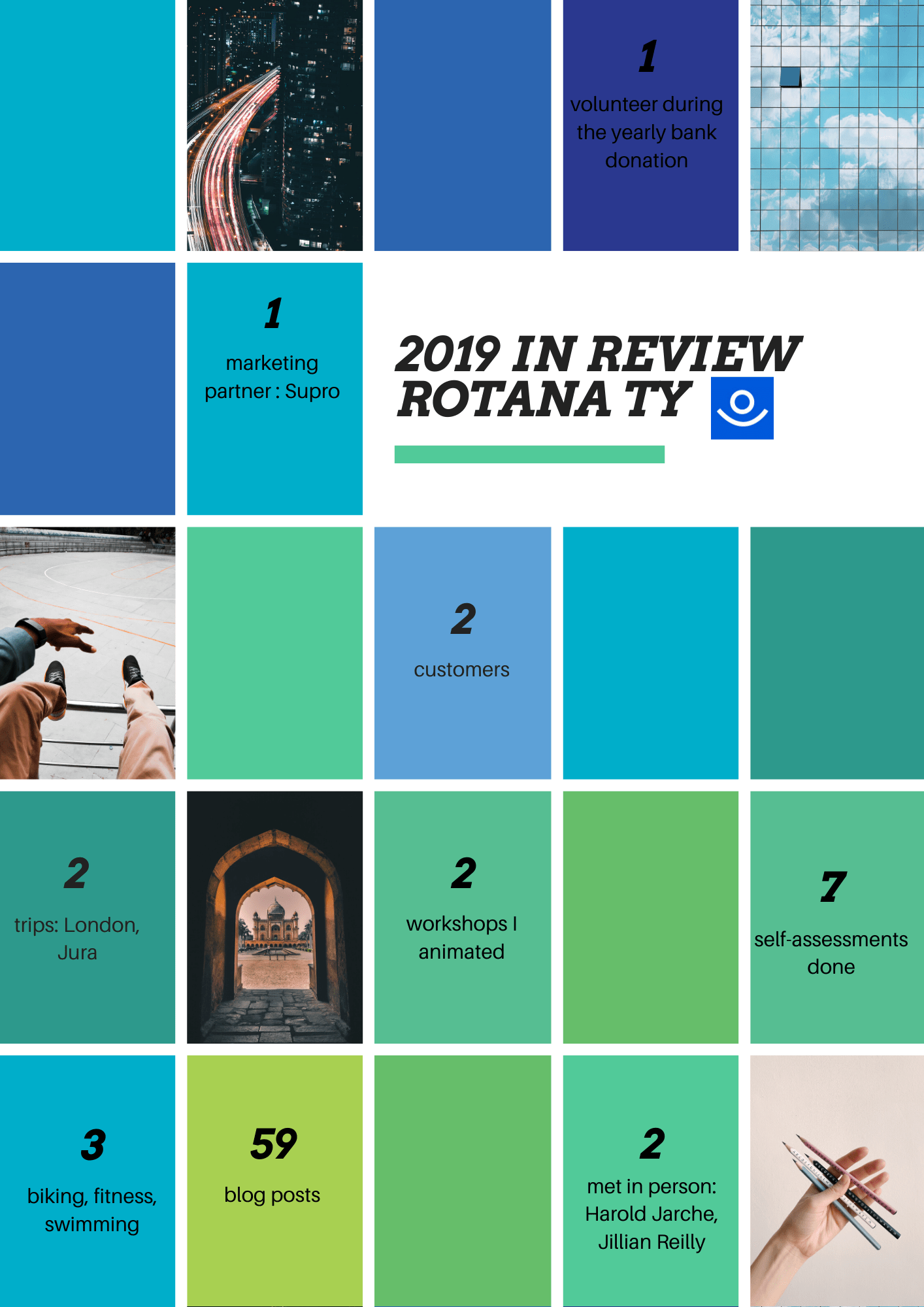 While being quiet on social networks lately, I have also worked on my focus with new knowledge sources and networks. Stay tuned for more as we will kick off 2020 in few weeks.
Enjoying my posts?
Get in touch to discover how we can work together.
https://rotanaty.com/wp-content/uploads/2019/12/DSC_0276.jpg
4000
6000
Rotana Ty
https://rotanaty.com/wp-content/uploads/2018/08/Rotana-Ty-Logo.png
Rotana Ty
2019-12-12 15:44:35
2020-05-10 18:35:37
Focused in 2019