"The ability to change your mind is proof you are capable of learning." — @ValaAfshar
This is Summertime.
After being involved intensively over the past few months in the learning program and community management spaces I review, refine and recalibrate myself and my work/learning practices.
One of the routines that I have is to plan and do yearly/quarterly/monthly reviews. Like I did by the end of 2019.
I am grateful to life and serendipitous connexions while engaging in one learning community/community of practice at a time.
Last week I have met over a live community conversation Lotte, Clifton Strengths certified coach from Gallup. I was so glad to meet her as I have done by the end of last year the self-assessment. I've got a report of my 34 themes strengths.
I lead with strategic thinking. I constantly absorb and analyze information that informs better decisions. I stretch thinking for nowness and futures.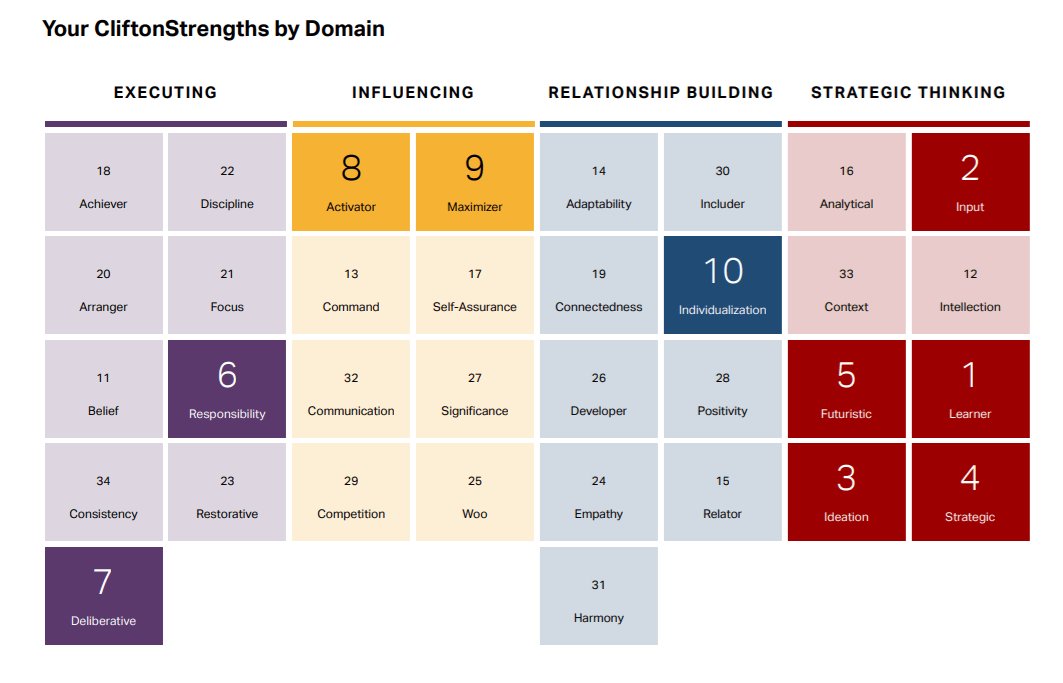 I have revisited deeply in quiet times my personalized and unique report on my own. We have also started doing so with my coach. I have captured a few actionable insights to move forward and improve myself over time and my next steps.
By the way I have also reviewed the other resources I use as shared with this tweet with Jane Hart:
Just shared my top tools to learn & develop on: https://toptools4learning.com/voting

In a nutshell: https://rotanaty.com/2019/03/03/resources

In no particular order:
. Clickup for self-efficacy
. WordPress for clarity
. Slack for #PKMastery
. Twitter for velocity
. Analog tools for serendipity

What is yours?
How about yourself? Which personal routines have you used lately to recalibrate, review and refine your work / learning practices?
Enjoying my posts?
Get in touch to discover how we can work together.
https://rotanaty.com/wp-content/uploads/2020/07/IMG_tb9irg.jpg
768
1024
Rotana Ty
https://rotanaty.com/wp-content/uploads/2018/08/Rotana-Ty-Logo.png
Rotana Ty
2020-07-08 11:42:53
2020-11-01 10:05:13
Strengths Building