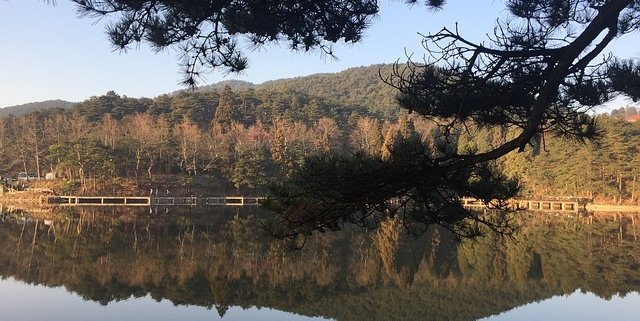 "Be present. Don't worry about documenting the moment with your smartphone. Experience it yourself." — David Carr, New York Time writer via Marcia Conner
I love going to an art exhibition in Paris. I enjoy riding my bike along the river 'La Marne'. I hiked on the top of Holyrood park in Edinburgh. I love having my lunch at my favourite Italian restaurant in Paris, the Pizzeria Dei Cioppi. With all those experiences, I can be tempted to reach out to my smartphone and take a photo. An artefact I love. A landscape I mesmerize. A meal I savour. For my memory. To archive for posterity. To document my adventures and learnings. I have done that on and on. Because I can. Because I love photography.
But sometimes I can miss the details of a painting, a sculpture, a performance, a meal or a landscape in the living moment. Because I was too much excited to reach out my phone and take a shot.
What if I let go to do so? What if I go slow to go deep when I experience anything?
When I take the subway, the bus or even walk in the streets, I see people who stare at their screen instead of noticing their surroundings, movements, people and nature. It is the same in public lifeplaces. Gardens, libraries, airports, train stations, museums, coworking spaces, coffee and tea houses. How sad it is. Are we so lonely to be so connected to our own world through devices and Internet? Have we forgotten to connect in person when we leave our home sweet home?
When I experience something at home or outside, I sometimes try not to use my device or just turn it off to be completely focused on the experience. Living it fully. Feeling it fully. Being immersed in it fully.
It also happens with analog artefacts. It happens when I listen to a mixtape I recorded years ago with the CD album of Lauryn Hill: The Miseducation of Lauryn Hill.
It is like a tea ceremony. I take times to go off the social grid. I do small gestures to start the sensing experience and to do good to myself. My sight, my hearing, my taste, my smell, my touch. My intuition and my curiosity. It is a ritual that I am doing offline to be mindful and present. To be in crunch with what I am experience.
So I would need to be alone not lonely to be mindful and present for a solo experience. I am also convinced that I can be mindful and present with people. It starts with respect, being polite and caring. Sometimes people just don't do so.
The other day I was at WeWork in Paris, the coworking space for startups and big corporations. I was here for discussing a possible collaboration with an HR manager from a big corporation in the field of workplace learning. When I arrived in this beautiful building, I was amazed. How beautiful designed and decorated it is! I was also charmed by the welcoming of a colleague of the HR manager who was smiling, kind and offered me a glass of water with a zest of lemon. I was noticing the surroundings and the behaviour. Then I was introduced to the HR manager for getting started the face-to-face conversation in a quiet place. A salon.
What happened next was disappointed to me. It is also a living example of not being mindful and present in relationship with someone. The person in front of me says something like:
"Well, I am sorry but I bring my laptop so that I can take note during our conversation. Don't be annoyed by my typing. I will sometimes look at you and ask questions."
Inside of me, I was disappointed. I said nothing during a silent moment. Then I burbled: "fine". Before I broke the silence, I told to myself:
How is that? Why can't we connect on a deeper level when we discuss face-to-face about a possible work collaboration? Aren't we here to get to know each other, to be mindful and present?
When the reciprocity is not there with someone else, I would say that you can do whatever you want to try to be mindful and present with this person, it won't work.
What if the next time we experience something on our own or with someone, we let go our devices and Internet a moment to connect deeper and be immersed fully right here and right now in the experience? In that way, we are much more curious and attuned in the experience we focus on.
Enjoying my posts?
Get in touch to discover how we can work together.
https://rotanaty.com/wp-content/uploads/2018/05/this-is-also-my-lushan-captured-2372780_640-1.jpg
480
640
Rotana Ty
https://rotanaty.com/wp-content/uploads/2018/08/Rotana-Ty-Logo.png
Rotana Ty
2018-05-15 06:45:00
2019-01-13 10:04:59
On Mindfulness & Being Present