I look back to look forward. 2020: what came together? What didn't? What are my moments of change, and ripples?
January
I kicked started the year with my participation in the Personal Knowledge Mastery Workshop brought by Harold Jarche. The asynced and light guided format helped shape, review, refresh and refine my sensemaking, work and learning practices over a three-month workshop with introductions, tips, activities and resources shared by Harold.
February
The Learning Technologies France conference in Paris is where I went to get a pulse on what's happening in the workplace learning space. 
Later in the month, I head with a loved one to Tuscany, Italy, for a personal trip. I enjoyed it very much even if it was in the early day of the pandemic. I felt and saw how Italian and tourists were wearing masks while being cautious and anxious about the impact of their business's health situation for the months and the upcoming ones. I did not know that it would be the last time I travel abroad in 2020. I enjoyed very much rediscovering Firenze, exploring Sienna and Pisa. The Slow Road bike on a sunny and warm day was one of my trip highlights.
When I came back, I continued to have a conversation with Jillian Reilly to explore a possible collaboration for France's Antacara expeditions. 
March
After completing the PKM Workshop, Harold Jarche invited me to join the Perpetual Beta Coffee Club. I enjoy being involved in a global community of practice focused on work and learning in a networked society. With the monthly calls, I connect with people and see with fresh eyes what is happening in other parts of the world – dealing with the pandemic, instigating interesting projects, discussing different topics beyond workplace learning.
In the context of the first lockdown in France, with my customer, we also scoped, co-designed and did the platform architecture for a remote learning program and community focused on soft skills development for hundreds of Master students from a French business school.
This month I also started participating in monthly IFTF certified practitioner meet-ups with futures thinking instigators worldwide as I keep spotting and using signals.
April and May
Over the two months, with my customer and the school staff, we run the remote program and community over two French and international students' cohorts.
On April I joined the 21st Century Explorers Community hosted by Jillian Reilly on Connectle. I met, connected, laughed, and made sense weekly with a global community of explorers. This ecosystem is so energising, full of empathy, curiosity, creativity and craziness. 
Since I met Jillian on Twitter, later via video call and in Paris last year, we continued our conversation about human flourishing and community building. One of our common interests is also health and well-being. In April, I was also kindly invited to talk over a webinar with Sandra Otto on making decisions in uncertain times with my holistic health practices.
In May, I also met up again remotely with Paul Simbeck-Hampson, who is always kind, insightful, responsive, and classy to support me on marketing and business topics.
June
My experience as a program and internal community manager for a business school triggered my desire to upskill on community management. I dig deep in that discipline with The Community Roundtable and other mavens through their rich resources: events, podcasts, library, blogs, newsletters, live chats, roundtables.
I also had a few days off near Lyon in France to unplug, hike and have good times with loved ones. 
When I came back, Trish Wilson, network catalyst of CICE, made me part of frequent calls with global changemakers. It was interesting to meet and discuss with people I didn't know over questions I had no clues before the call. There is often no roundtable, defined topics or agenda. The constraint is only the time.
July and August
It was quiet. I enjoyed the Summertime while not travelling. I paused to be away from social networks and communities. This is the period when I reviewed and shared some of my cornucopia from my bookshelf, podcasts and music lists, and my blog post series.
One of the few conversations I had was during July with a certified Gallup Strengthfinder coach, Lotte Koënig on my strengths and how to activate and nurture them. A second session occurred in August.
I decided to focus on mastering a few disciplines: community management, futures thinking, and learning innovation. I also started the design of a workshop on learnability development.
September and October 
I kept writing my book on connectedness and learnability: the outline, the essays, the first draft, the editing. I also worked on designing my workshop on learnability development: the activities, the bingo, the presentation, the one-pager. I self-care through a lot of unplugging, biking, and fitness.
November
I participated in the #NextGen Enterprise Summit, which was live-streamed on Zoom, immersed on Virbela, and hosted from Paris. It was artful and insightful. I have also upgraded my worldview with the Gapminder test. 
December
I review the year. Still working on my learnability artefacts and upskilling on a few disciplines. I have the last conversations of the year per global community I engage.
Thoughts
Global communities help me to make sense and be supported in a crazy world.  Focusing on a few disciplines enables me to cross-pollinate. Human flourishing is at the intersection of community management, learning innovation and futures thinking.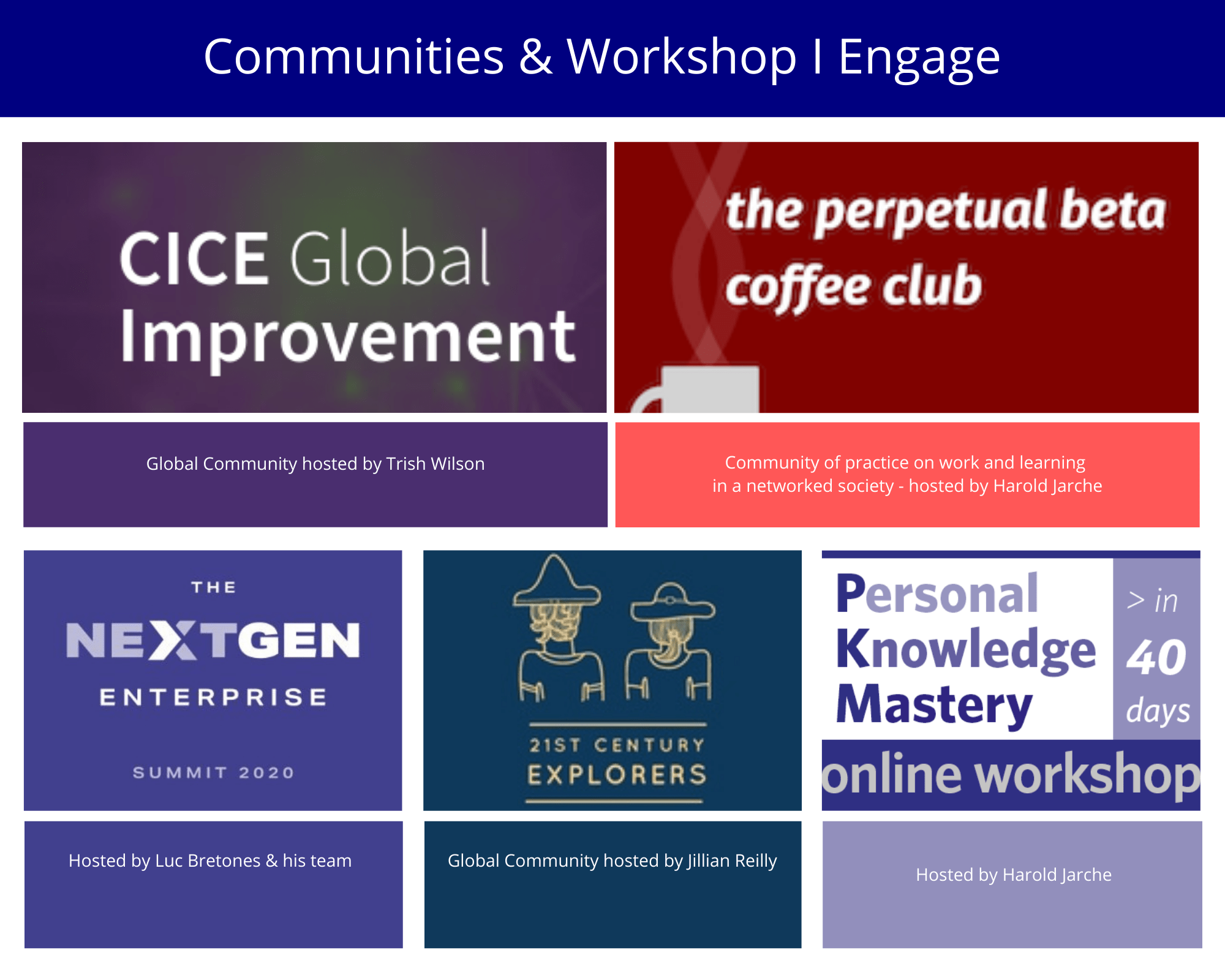 During the lockdown, doing projects makes me think of embracing constraints and our identity, the importance of relatedness, self-care, and cooperation. Producing and quiet times are joyful. Long-term thinking and nowness are both in my mind and volition. 
I enjoyed travelling. It looks like it is far away as I write.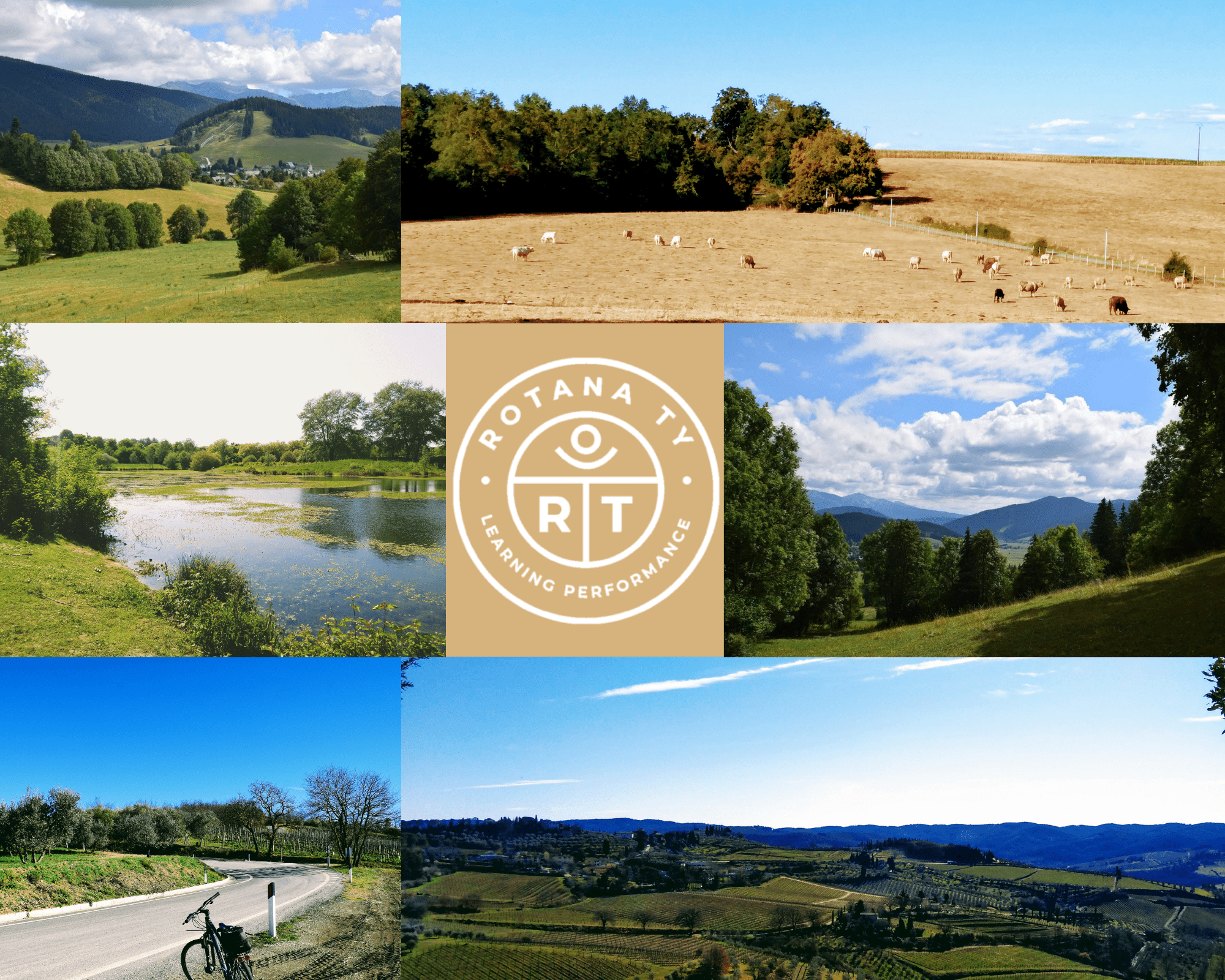 Enjoy the end of the year. Stay tuned.
Enjoying my posts?
Get in touch to discover how we can work together.
https://rotanaty.com/wp-content/uploads/2020/12/path-scaled.jpg
1920
2560
Rotana Ty
https://rotanaty.com/wp-content/uploads/2018/08/Rotana-Ty-Logo.png
Rotana Ty
2020-12-03 14:50:27
2021-03-20 09:34:44
Rewind