On the Slow Movement
I've noticed this signal:
"Engage: To search for more of what was noticed (Curiosity)"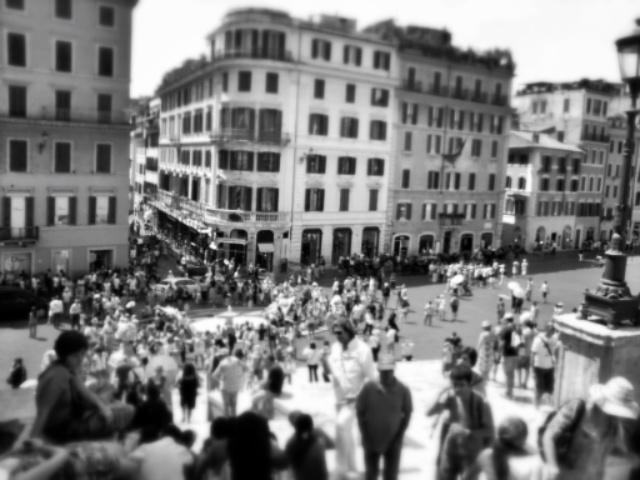 Source: photo shot by Rotana Ty during a trip in Italy
As I am interested in #slowsocial and researching about it, I thought that this sentence sums up very well what I have in mind since the beginning of 2014.
At the beginning of this year, I have noticed that people shared the trends that are impacting them. Here are a tweet and a post that I amplified, for instance:
"@rotanarotana: @furukama: Will 2014 be the year of Slow Media – we already proposed this thought in 2010 😉 http://blog.merit.eu.com/back-to-paper-2014-sees-the-rise-of-slow-media" cc @blogbrevity"
In a slow tech manifesto, discovered by Anastasia Ashman, Lisa Sanchez asks:
"What does Slow Tech mean for you? What would you write in your own Slow Tech Manifesto?"
Seth Godin said that if you use slow media, like the podcast, for learning by listening, you will see some benefits:
"Slow media is not for the distracted masses, it's for the focused few. Go ahead and subscribe to a few. Slow media is good for us."
So I try to listen at least one time per week a podcast or an interview on any device.
.@chumulu also leading to this good piece on the slow movement.
"Turrell often makes you stop and look, and look, and look, like this. He is, in his way, a member of the "slow" movement that has gathered strength in the last few decades, especially in Europe, where a Slow Food campaign flourishes, and where Sten Nadolny's book The Discovery of Slowness (1983) has long been a best-seller. Turrell is a leading exponent of slow art. Minutes could easily drift into hours as you sit in front of one of his Wide Glass pieces."
Talking about slow movement and slow art, do you know that a Slow Art Day is organised globally every year? Did you enjoy it like me? But what is one of these trends that are resurfacing in the name of 'slow social'?
Embracing Slow Social
So what does 'slow social' mean? Is it about unplugging? Mindfulness? Meaningful online conversations? Noticing?
If Angela Dunn introduced in the last #ideachat this concept, it is because it is a deep and long-term trend. It is also about specific practices that she is trying. She shared with us during the last #ideachat:
"@blogbrevity @ThinDifference "Slow social" is not having to respond immediately but your social contacts know you will respond meaningfully! #ideachat"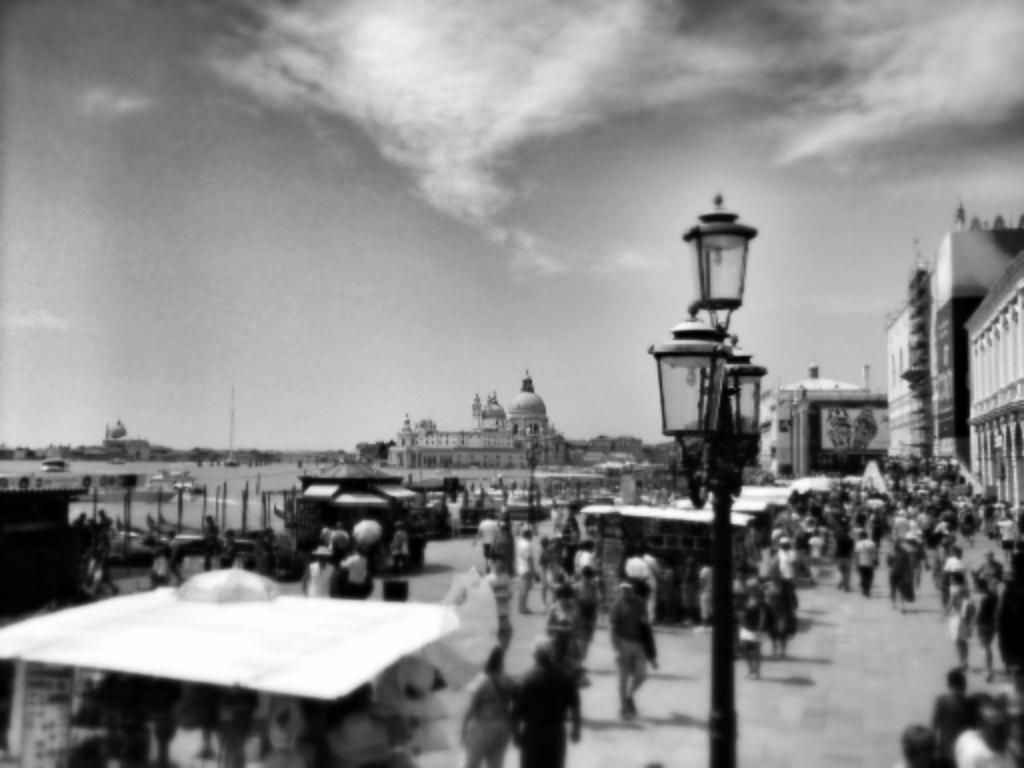 Source: photo shot by Rotana Ty during a trip in Italy
Richard Martin also wrote a terrific post with a great metaphor on what slow social means:
"As Angela Dunn has suggested, slow social is an option. It's the difference between grabbing something to eat at a fast-food counter as part of a crowd or settling in for a full dining experience at a three-star restaurant with a select group of friends. It brings to mind Daniel Kahneman's distinction between thinking fast and slow. We can consume fast and slow too; we can connect socially with others superficially or profoundly, initial serendipitous encounters leading to more meaningful engagement over time."
Richard's words echoed the words that we shared with Angela Dunn and Marcia Conner:
"It is all about the deep, meaningful connection @rotanarotana" — @marciamarcia
Words of Nilofer Merchant could sum up clearly in a short sentence in this post what slow social could mean:
"In a fragmented world, go deep." — @nilofer
And she is not the only one who noticed the value of connectedness and of going deeper in a connected world. Dionne Kasian-Lew also wrote in a profound blog post about connectedness. This tweet from Judy Martin highlights one of the key ideas from the post of Dionne Kasian-Lew:
So talking about the benefits of connectedness, let's go deeper on what is the value of #slowsocial practices.
Some Slow Social Inspiring Practices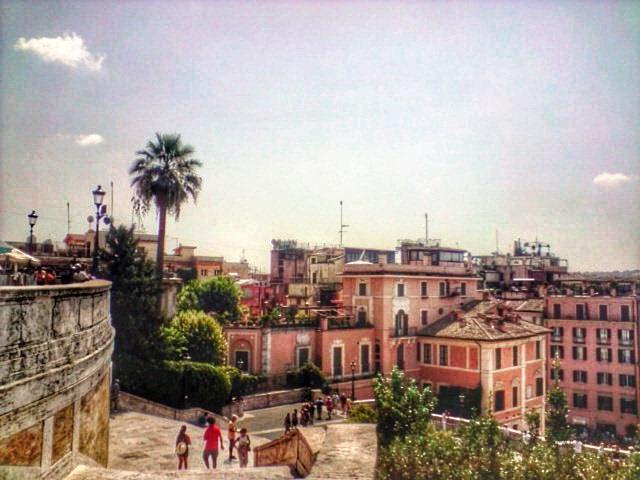 Source: photo shot by Rotana Ty during a trip in Italy
The value of "going deeper in a fragmented world" is that we think critically, respond, contribute, participate in online conversations by adding value. But practising slow social also depends on the context. Practising slow social might not be appropriate for meeting fast needs and jobs-to-be-done.
So when to use slow social?
Jon Mertz shared:
"There will be moments of hyper-connectedness and learning, followed by longer breaks of thinking and disconnection. #ideachat" — @jonmertz 
Rachel Happe also said in one of her nice oldies:
"The sand and information, however, is now in constant flux… which in many ways contributes even more to our need to hoard information so we can try to make a 'perfect' decision.

What to do? So far the only solution I've really found is to muddle through and get comfortable with turning off devices, knowing I'm missing things and trusting that if it is really important, it will circle back. [spot on!] This may also be why I still rely on my Moleskine to keep my priorities clear. Online it is too easy to dive down rat holes of information that, while fascinating, are not related to my priorities.
How do you keep yourself from needing to see and read it all?"
So in a connected world, it is about being connected, online contributions and unplugging when you need it. Do you use a pen and a Moleskine for writing down and drawing your thoughts on the go?
For instance, walking for unplugging, connecting ideas, and note-taking are the benefits that I see and discussed lately with @chumulu.
People who shared how they have used and keep using slow social, even if they don't name their practices via this concept, shared its benefits:
"Stepping away sometimes actually gives me more perspective on what value social media brings to me." — @KoreenPagano
As Abha Dawesar shared in her deep and insightful talk, it is a choice:
"and in our lives and in our actions we can choose those solutions and those innovations and those moments that restore the flow of time instead of fragmenting it. We can slow down and we can tune into the ebb and flow of time. We can choose to take time back."
Practising SlowSocial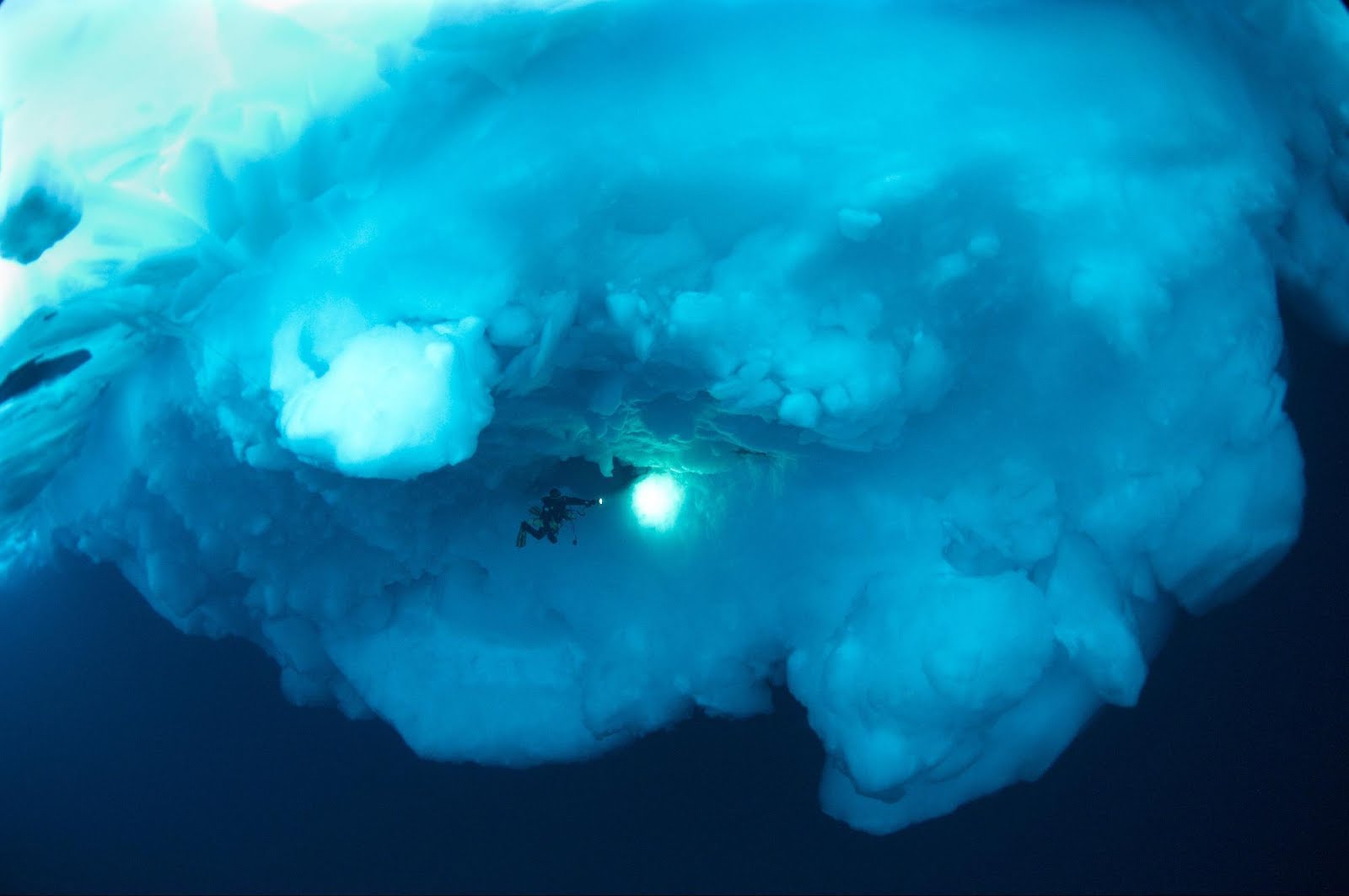 Photo courtesy of Benoit Poyelle / Deepsea Under The Pole by Rolex
Like explorers and knowledge flows navigators, I think that they are some components of this resurgence of slow social practices. In a hyperconnected society, it is more than ever about attitudes than just technology.
"What's key to understand is how people are using technology and how their behaviors, values, and expectations have evolved. Once you do, you'll see that technology becomes an enabler for something more natural, creating a culture of learning and collaboration that's more intuitive, organic, and successful." — Brian Solis
It is also about going with the flows by being able to read slowly and quickly, depending on your possibility and context, fast writing or typing on the go, on any device and via the web.
Here are some signals that I shared with you for each component below:
Attitudes
In a meaningful conversation, Anastasia Ashman shared with us:
"@rotanarotana @drawmilll @blogbrevity in #slowsocial there's no need for apologies like "sorry for the delayed response." what a relief!"
Reading and Sense-making
Anastasia Ashman tweeted after reading an insightful post by Richard Martin:
"network era turning into an era of digital foraging" ~ @IndaloGenesis #slowsocial #personalknowledgemanagement #pkm" @AnastasiaAshman
So it is about going slow for going fast. I have in mind these discoveries and navigations of deep-sea waters and "Under the Pole" explorers. Like them, how do you adapt your own pace for going fast and slow?
Navigating Social Flows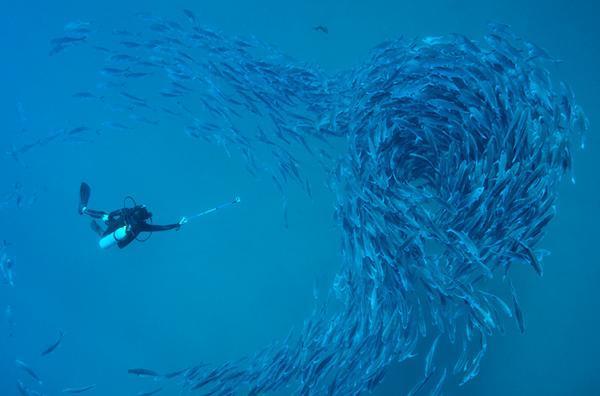 Photo courtesy of Octavio Aburto Oropeza
Go slow for going fast could mean: pause, think critically, reply slowly and later. Participate in stimulating online conversations but also take time to reflect and listen. Sometimes a fast response can be a timely action to what's needed. So it depends on the context, methinks.
So how do you go fast and slow in a connected world?
There are deep navigators of social flows like @causeanalytics who keep sharing, connecting, engaging with people on the web. They are valuable "insights hunters". Courtesy of @simbeckhampson for the expression. This thought on "insight hunters" finally leads me to connect ideas on slow and fast social with collective intelligence.
Connecting Insights, People & Actions
For experiencing and seeing the value of connecting insights and people, I think that it is necessary to be able to learn on your own and in networks.
Sahana Chattopadhyay shared this signal:
" …the cumulative pieces of information, or knowledge artifacts, that we share can help us have better conversations http://www.jarche.com/2013/01/pkm-in-2013" — @sahana2802
This signal makes me resurface a quote by Abraham Lincoln:
"A capacity, and taste, for reading, give access to whatever has already been discovered by others."
An adapted thought for going slow and fast can be: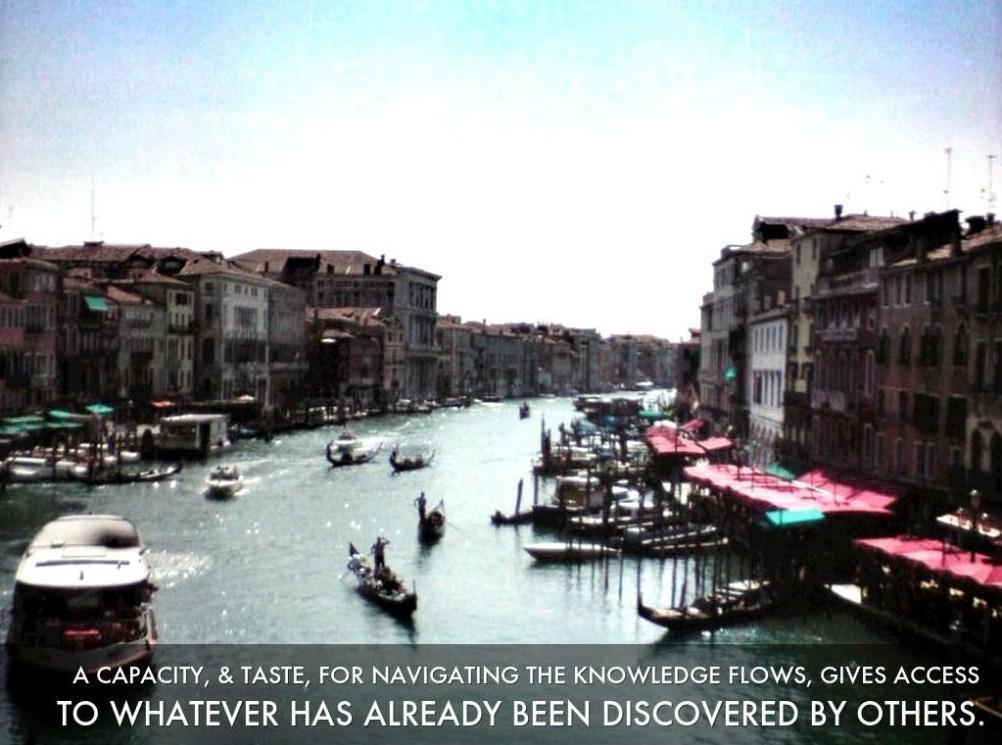 Source: photo shot by Rotana Ty during a trip in Italy
Another favourite quote with quite similar ideas:
"What a joy not to know… to fill it in, and find the patterns" — Richard Saul Wurman ( BIF, 2010)" via @chumulu
What if you could embrace and enjoy slow social practices as you could enjoy tea moments?
Do you sip quickly or slowly a hot cup of your favourite tea?
You might take your time and enjoy this lifetime moment as this quote, described very well:
"There is something in the nature of tea that leads us into a world of quiet contemplation of life." — Lin Yutang
Here are my deep thoughts on going fast and slow in a connected world, adapted and inspired by the previous quote:
There is something like slow social and fast social that leads us into a world of quiet contemplation and meaningful contributions in online conversations, a body of knowledge and pattern recognition.

"Practicing #slowsocial and letting myself mull over the insight in this post." — Taruna Goel @write2tg, Learning & Performance Consultant
This blog post is also included in the resources mentioned of the live online conversation 'The Age of Hustle' brought by @Connectle, the community co-creating connected work. A virtual ecosystem to explore and contribute to connecting people, organisations and economies.
Enjoying my posts?
Get in touch to discover how we can work together.
https://rotanaty.com/wp-content/uploads/2016/02/42586217242_3caa6ec3d0_z.jpg
1536
2048
Rotana Ty
https://rotanaty.com/wp-content/uploads/2018/08/Rotana-Ty-Logo.png
Rotana Ty
2016-02-20 10:06:00
2020-10-11 08:04:12
Navigating Knowledge Flows